Grounds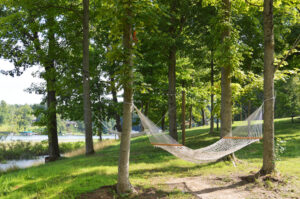 The 51 acre grounds, aside from their natural beauty, offer a variety of facilities, including a bonfire area with seating, sports fields, a pool, picnic area, pavilion, and serene spots furnished with hammocks and hanging pods. Clearings among the trees provide a picturesque backdrop for a wedding or other life-cycle or company events.
Lake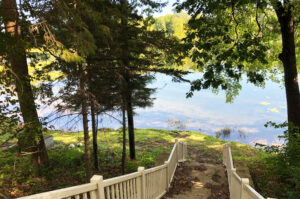 Little Fish Lake borders 2400 square feet along the edge of MMW, including a strip of sandy beach and a swimming area. Canoes and kayaks are provided to guests courtesy of the resort, and a water trampoline and banana boat are available as well. The lake is also home to a variety of pan and sport fish, many of which can be caught below the ice in the winter.
Sports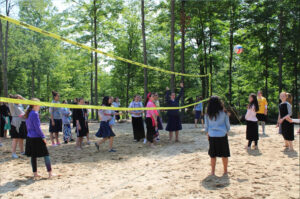 There are numerous fields for various sports on the grounds. These include a volleyball court, basketball court, and a baseball field. Find the game of your choice in MMW's courts and fields, or make your own space for a different sport in any of our open areas.